Trekking
1 FD Chacalataya - Milluni´s Ghost town, hiking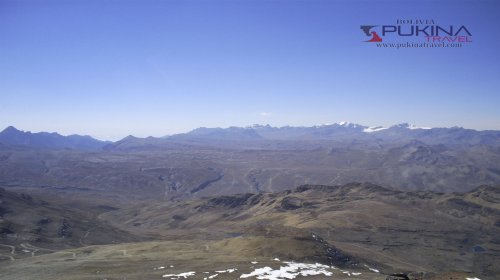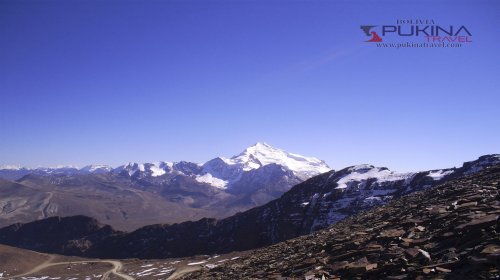 1 Día
|

Transport
|

Feeding
Chacaltaya 5.300m, hiking
HIGHLIGHTS:
Walk in the surroundings of the old ski slope the Chacaltaya 5300mts./17400ft.
Good acclimatization opportunity to the altitude for those who might want to climb mountains.
Impressive views of the longest range "Cordillera Real".
Stop in the ghost town of Milluni.
Unique route that allows us to reach 5.300m with rock cliffs and views of colored lagoons.
Ascending along the Andean landscape, which seems to become bigger and glowing due to the presence of lakes of different tonality, this walk is light and offers us a good acclimatization opportunity to the altitude for those who want to climb mountains or simply to enjoy a beautiful day far from the bustle of the city, recommended for nature lovers.
Itinerary
Leaving from La Paz at 7:00am you begin with a journey through La Paz to El Alto and onto the Altiplano, in order to visit Cerro Chacaltaya and what was the highest ski area in the world, our transportation will gradually be gaining altitude and you will also feel the temperature falling down. After 1 – 2 hour's trip, we will arrive at 5.300m following a winding road. On a clear day the Chacaltaya offers breath-taking views of the highlands, landscapes of the snowy peaks, and Lake Titikaka. From this point we will start the walk following a well-marked pathway until we reach the viewpoint, after a break to appreciate the impressive scenery, we return to the beginning of the walk where our transport awaits us. From this point we continue with our transportation downhill until the ghost town of Milluni, we will visit an old and picturesque Aymara graveyard where the remains of local miners rest, finally we begin the return to La Paz. We will arrive back to La Paz, at 5:00 pm approximately.
Prices per person: 60U$D Base 4 clients.
For other price ranges, contact us at the email: info@pukinatravel.com or WAPP +591 73088333
Included in the program:
Professional escort guide
Transport to and from the trek in private vehicle
Box Lunch
First aid kit
Biosafety protocols.
Not included and recommended:
We recommend: Warm clothing, rain poncho, comfortable walking shoes, sunglasses, wide-brimmed hat, small backpack and 1 bottled water, permanent use of a face mask, except for the walk where the recommended distances will be kept.
Everything not specified under "included in the program"