Trekking
1 FD Tuni Condoriri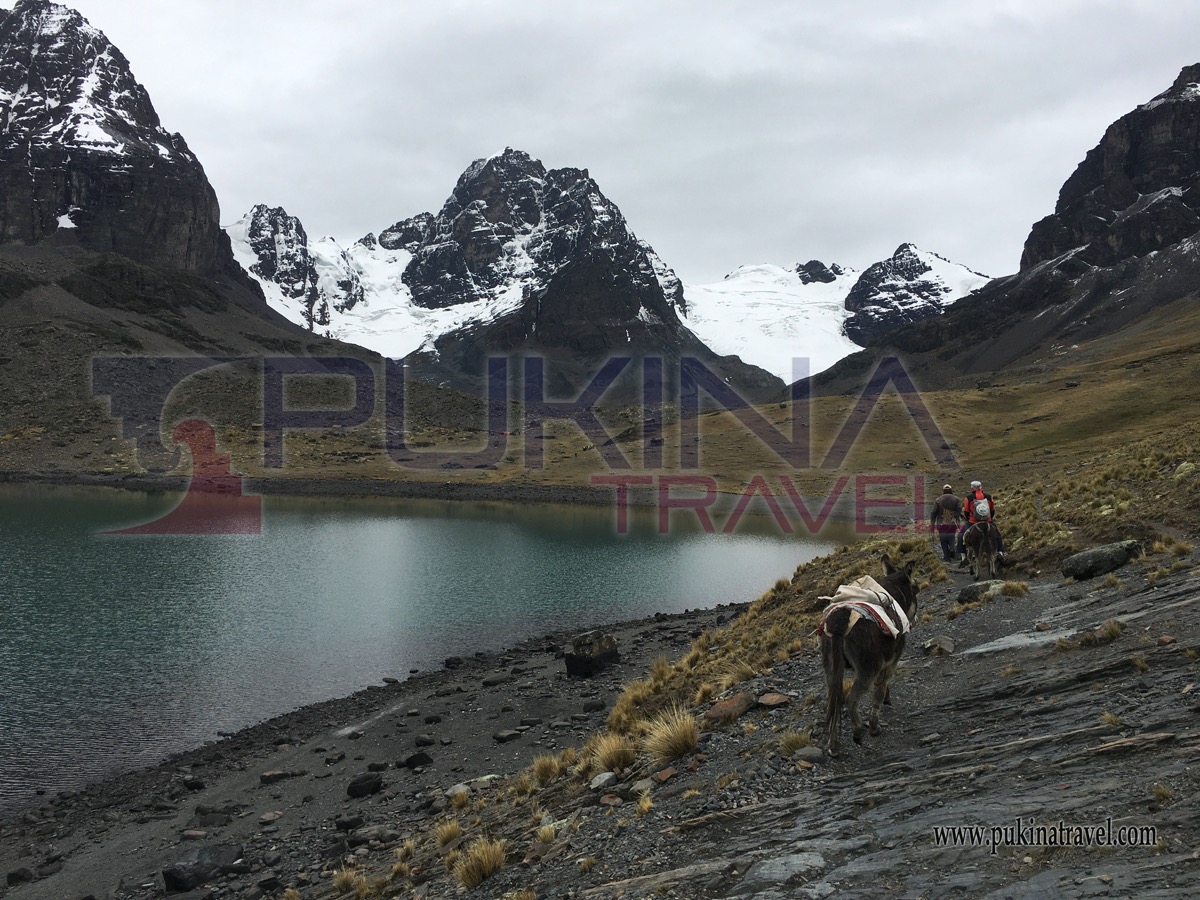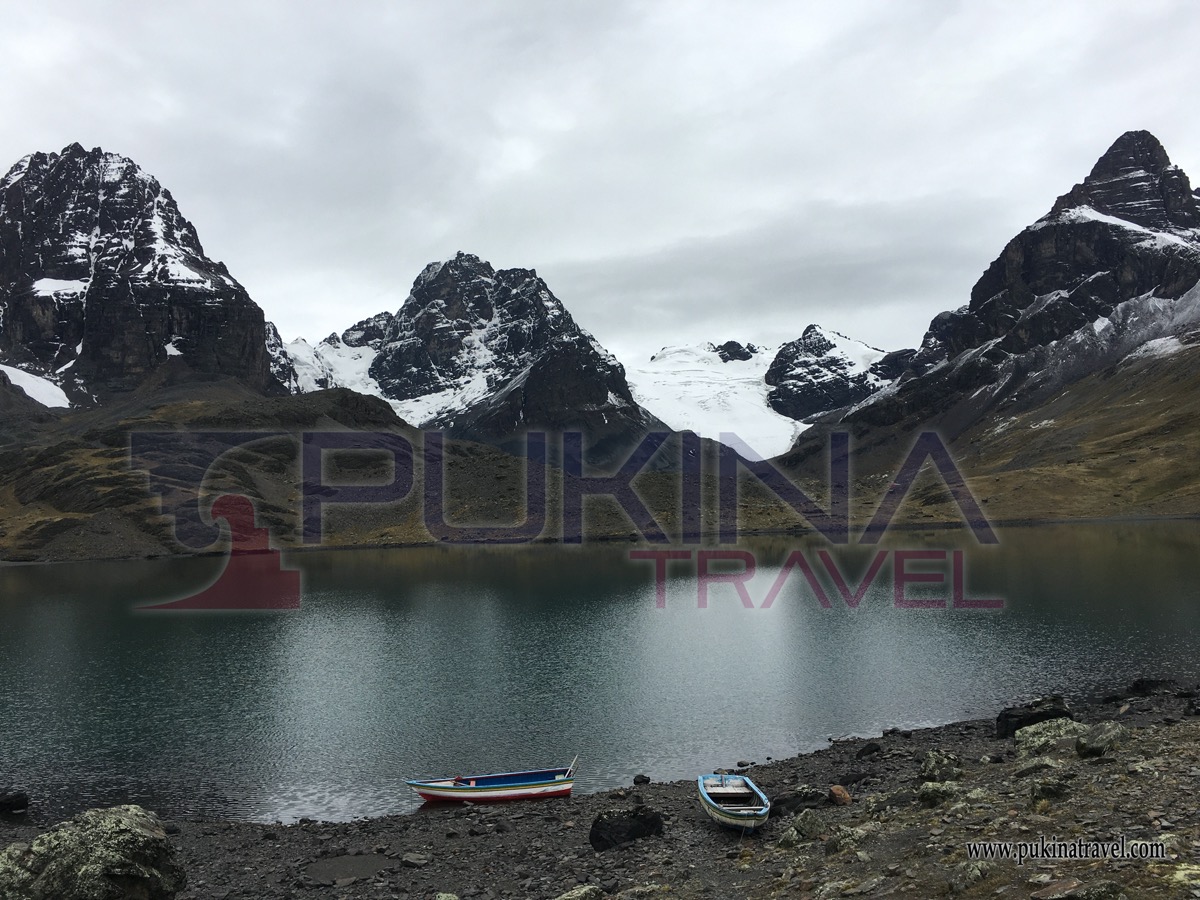 1 Día
|

Transport
|

Feeding
HIGHLIGHTS:
This is a great "one day option" for those with little time, visiting the beautiful Condoriri National Park.
Imposing views of the exceptional "Tuni Condoriri" Mountain, that is shaped like a condor's head.
Isolated landscapes with spotless lakes and fascinating Andean fauna like gulls, ibis, Andean Geese and wild ducks.
This trek is really interesting because it ascends completely solitary mountains; the complete silence of the mountains is only disturbed when passing llamas break up the ice underneath their hooves, creating small trickles that eventually wind their way down to Lake Titicaca. From these altitudes you can observe the silvery shimmer of light reflected by the world's highest navigable lake, while trekking in the company of numerous llamas, the occasional alpaca (they are shy) and many smaller animals such as viscachas, lizards, ibises and gulls.
The trek commences at a height of 4.300m and ascends progressively to a height of 4.600m, taking us past three beautiful lagoons, Tuni, Chojña Khota and Chiara-Khota.
8 am departure, arriving at the Tuni Lagoon after a two and a half hours drive. The trek begins at an altitude of 4300m and 3 hours of trekking takes us to an altitude of 4.600 m where an impressive view of the snow covered Tuni Condoriri mountain (5.648m) awaits us. After a nice break with an appetizing boxed lunch, we trek back two and a half hours, to the "Plaza de Llamas", where our transportation will be waiting for us in order to take us back to La Paz.
INCLUDES:
Professional trekking guide
Transport to and from the trek in private vehicle
Entrance fees
Box Lunch
Price: U$D Per person
U$D 80 Base 2 clients
*For other price ranges, please contact the email: info@pukinatravel.com