Trekking
2d1n Takesi, Inca trekking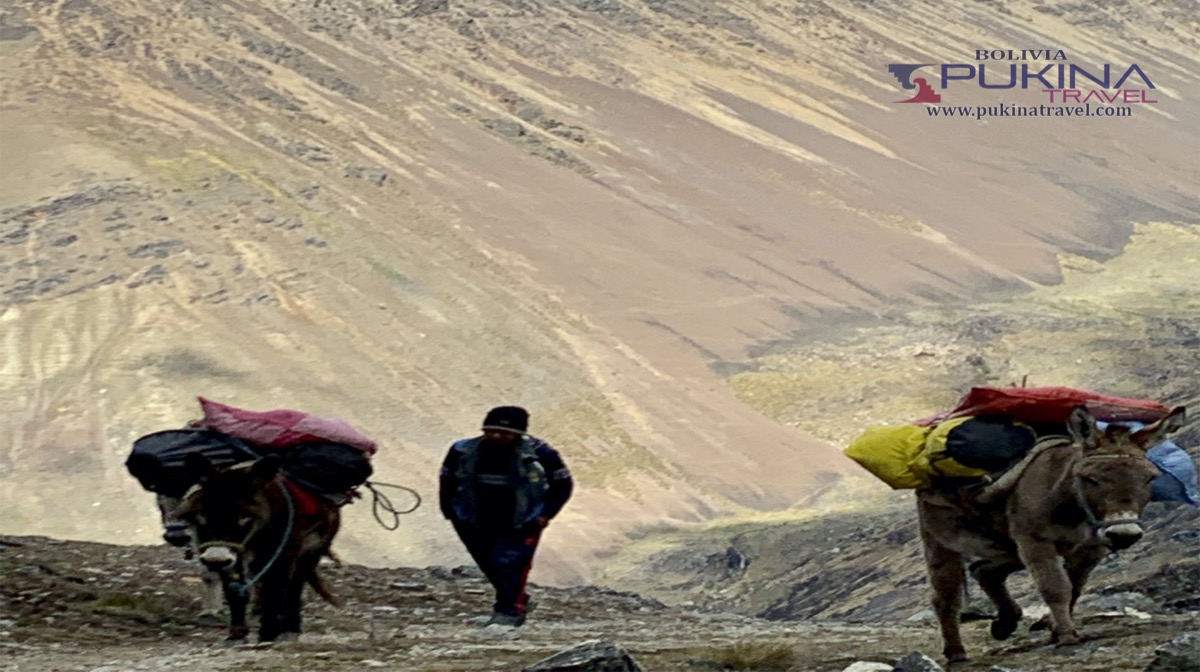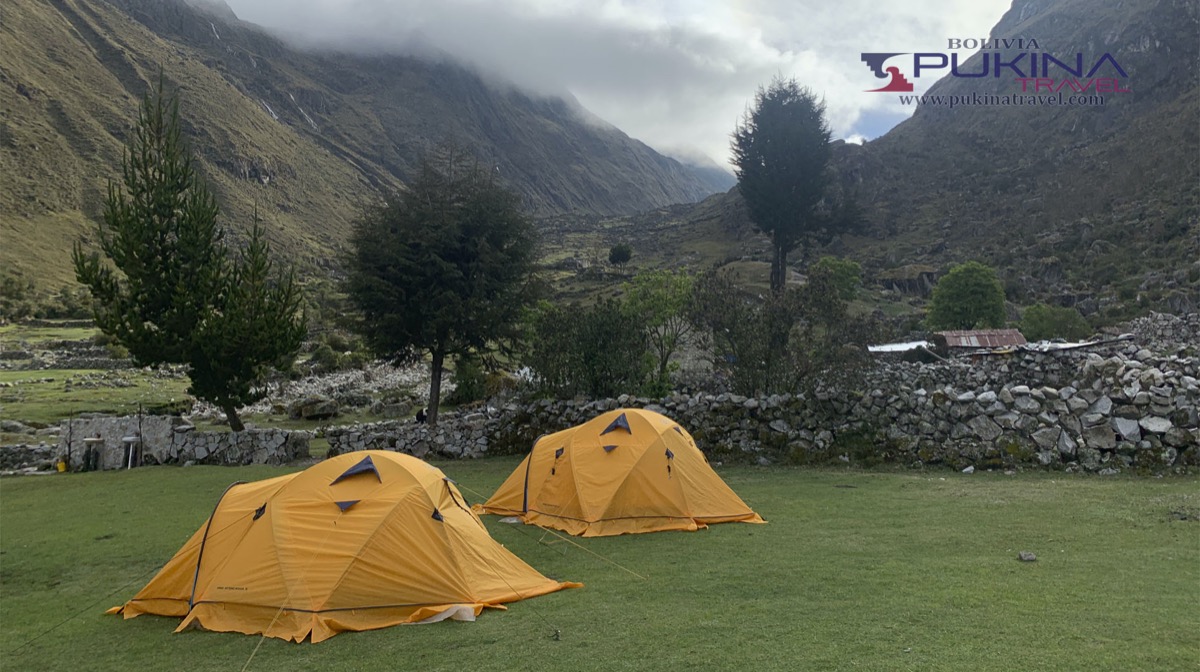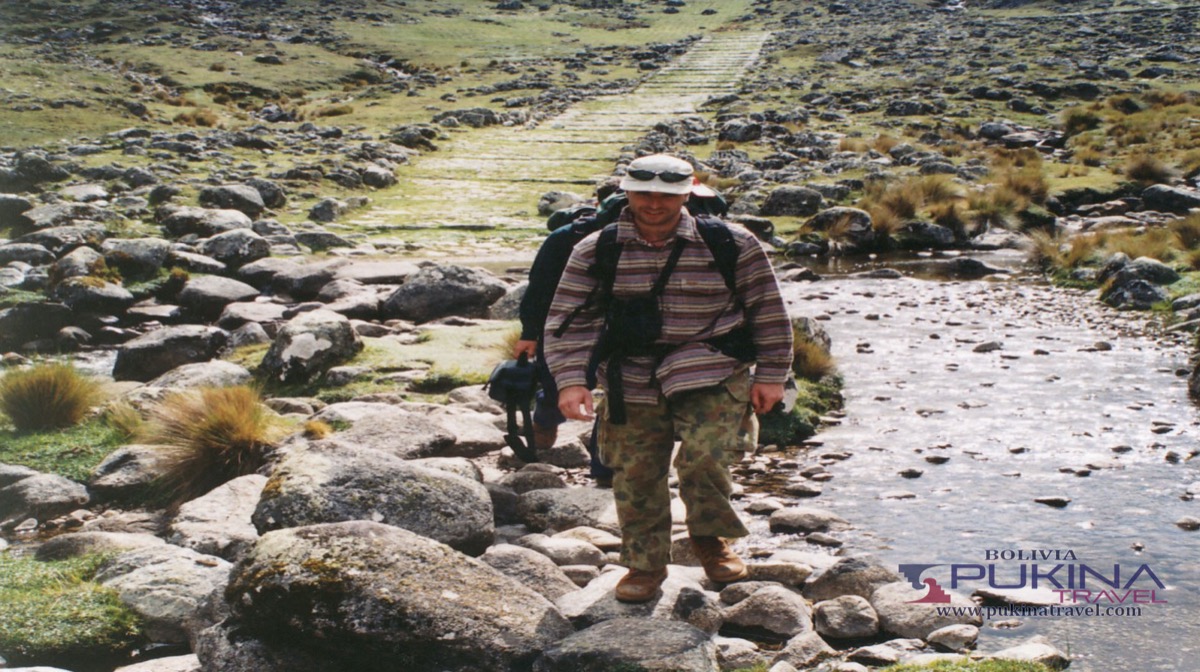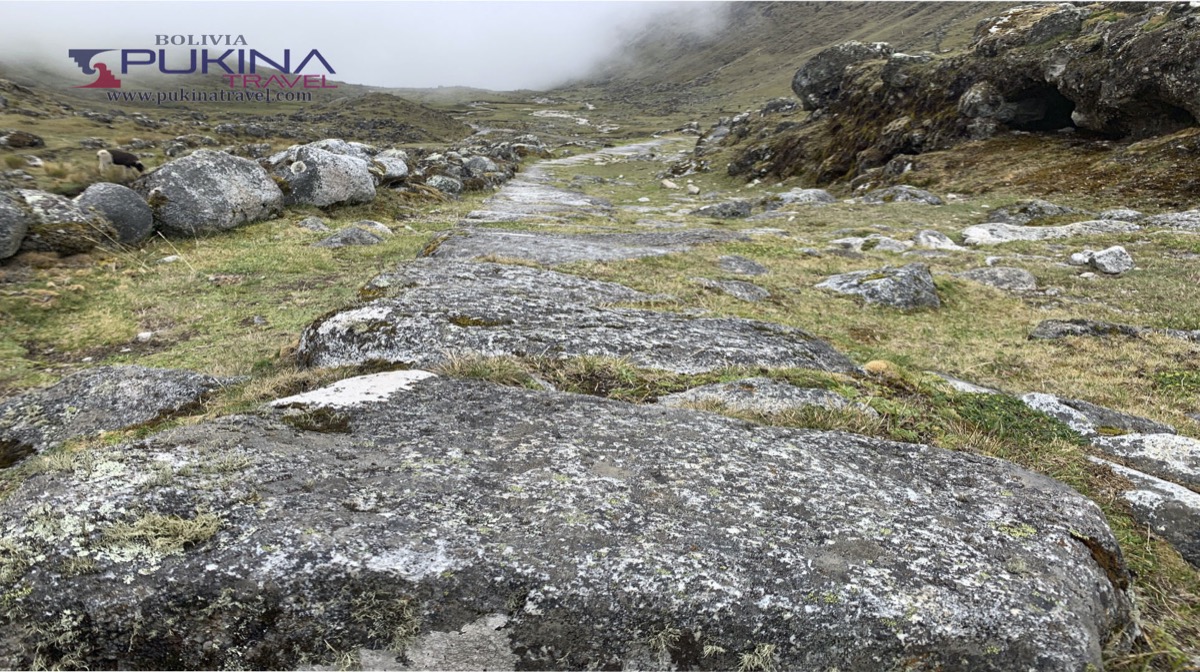 2 Días
|

Camping
|

Transport
|

Feeding
2d1n Takesi, Inca trekking
Highlights:
Great views of Mt. Illimani, 6.480m.
Cobbled trails zigzagging down to the area of Chulumani.
Walking on cobbled paths, constructed with perfection
Crossing the most beautiful mountains of the Andes, we descend to the humid and subtropical areas of the Yungas. The trek goes through various ecological steps, and beauty is found with each change of scenery and lost indigenous villages in the mountains.

It is also known as the "Camino del Inca", it is one of the most popular treks in the Andes. The trail was used by the Aymara culture of Tiwanaku, the Inkas as well as the Spanish in the Colonial era. The trail is an important step through the Cordillera Real of the Andes, between the Altiplano and the wet region of "Los Yungas".
Day 1: La Paz – Mina San Francisco – Takesi
Departing from La Paz and heading towards the guardian mountain of the city, Mt. Illimani. As we approach this mountain, its size becomes more and more impressive. The trek starts at the San Francisco mine, and we make our way over a mountain pass at 4.600 meters above sea level. In the afternoon we will arrive to the village of Takesi. Camping at 3.700 meters
Day 2: Takesi village – Pongo Pampa – La Paz
After a good breakfast we start descending from Takesi Village to Pongo. We will be able to observe the stunning Quimsa Chata river. Lunch at Kakapi area. App. 5-6 hours walk. Camping near the village of Pongo, 2.000 meters Our trekking finishes at this stage and our vehicle will be waiting to drive us back to La Paz.
Price per person: 625 Bs. Base 6 clients
*For other price ranges, please contact the email: info@pukinatravel.com or WAPP +591 73088333
INCLUDED IN THE PROGRAM:
Private transportation round trip for our team
All meals during the trekking.
Entrance and camping fees.
Specialized English speaking guide.
NOT INCLUDED
Personal equipment
Porters
Sleeping bag
Thema-rest
Insurances of any type
Sun glasses, Repelent
Tips
Extras
Everything not specified under "included in the program"