Packages
14d13n Cordillera Real & Climbing Huayna Potosi (6088 m)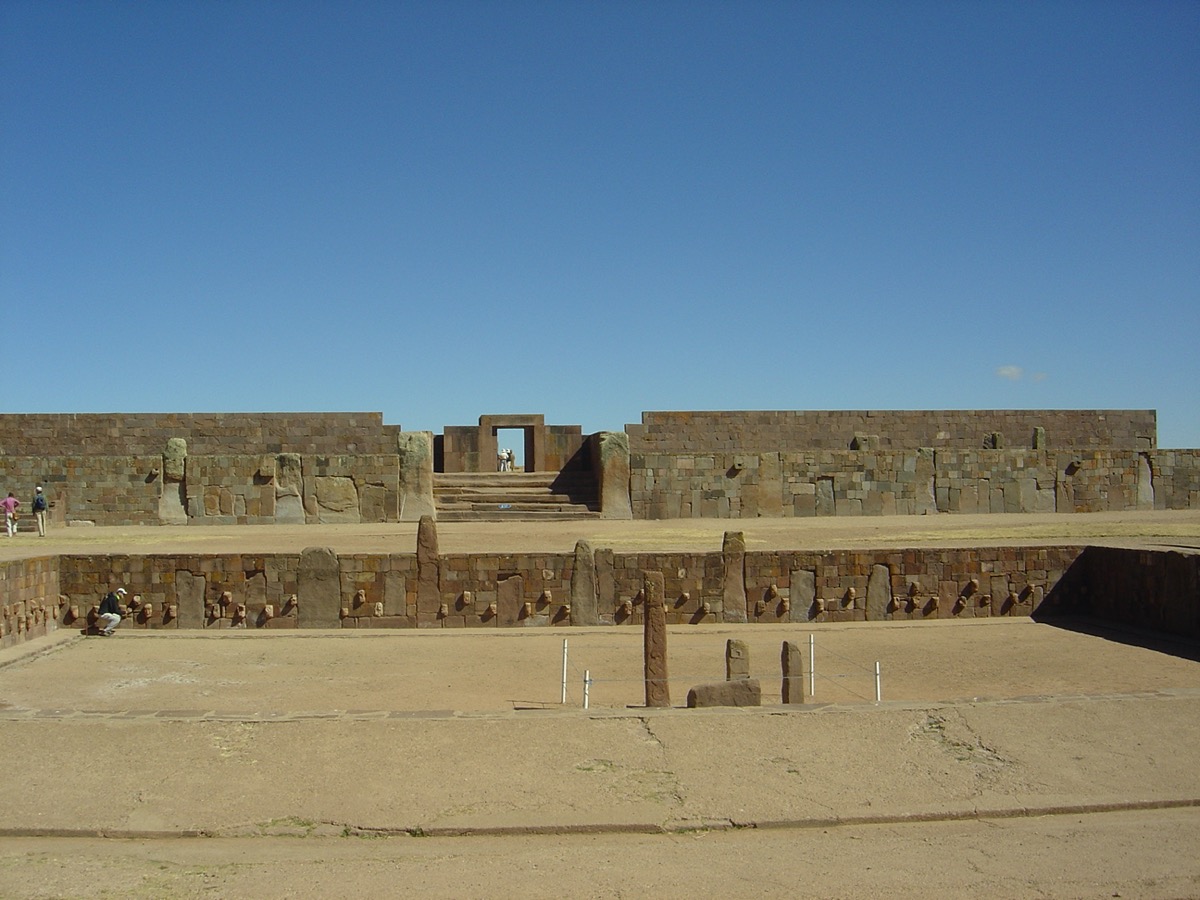 1 Día
|

Lodging
|

Camping
|

Transport
|

Feeding
Among the most popular mountains in the Cordillera Real, we find Pico Tarija 5300m, Pequeño Alpamayo 5370m and Huayna Potosí 6088. This program offers the opportunity to challenge these glaciers enjoying magnificent views of pristine lakes. In the first part you will gain acclimatization to the altitude visiting Tiahuanaco an enigmatic archeological site, you will sail in the highest navigable lake Titicaca 3810m, visit the sacred Sun Island and then visiting Condoriri mountain valley, you will hike the Austria peak and then climb the snowy peaks: Pico Tarija a compulsory peak right before the attempt to Pequeño Alpamayo; then you will take a short break in order to continue with the Huayna Potosi mountain.
Better to visit from May to October
Description

Day 1: Expedition group flight to South America
Meals: -/-/-
Accommodation: not included

Day 2: Arrival at El Alto (La Paz). Transfer to the hotel in La Paz. Meeting dinner in city. Overnight at hotel.
Meals: -/-/-
Accommodation: not included
Day 3: Culture Tiahuanaco (3.842 m) is an ancient archaeological site
Among the pre-Columbus villages, the millennial Tiwanaku is, without doubt, the one that has plenty of secrets regarding its origin and mysterious final. Inca culture as well as the first Spaniards who arrived, only saw remains of majestic temples, pyramids and palaces whose stony presence surprised their heart.
This attractiveness is without a doubt the most representative archeological site that Bolivia can offer, visited by strangers and locals, it is an attractiveness that you cannot afford to miss.
Meals : B/L/-
Accommodation: hotel 3* in La Paz

Day 4: Tour to the Lake Titicaca - Transfer by boat to the Isla del Sol. See at sunset. Overnight at hotel
We leave from La Paz running northwest across the Altiplano, along the way you will observe imposing view of the Royal Andean Range as well as the Titicaca Lake. After three and a half hours, we arrive to this emblematic and spiritual center, once we arrive to this pleasant little town of Copacabana; After lunch we start our journey on board of a motor boat sailing on the highest navigable lake 3.800m.a.s.l in order to visit the south section of the sacred Sun Island. There are two main attractions: The Yumani area where we will find a water fountain, which is supposed to grant eternal youth and Picocaina area, a mysterious Inca Ruin, we need to walk uphill after 1.5 approx. hours we will arrive to our lodge, enjoy the sunset.
Meals : B/L/-
Accommodation: hotel 3* in the Sun Island

Day 5: Breakfast. Trekking in the Sun Island. Transfer by boat to the town of Copacabana – transport back to La Paz
After breakfast we leave our lodge and walk down hill to find the harbour, then we travel to the main peninsula of Copacabana, we will visit the imposing cathedral that shows mudéjar influences in its design, with whitewashed stone walls and multiple domes decorated with deep blue tiles. This temple was originally build by the Augustinian order to house the miraculous Virgin de Copacabana, a beautiful image with a native Andean face, dressed in lavish robes embroidered with gold and silver thread and crowned with a golden halo. The massive gold altarpiece is also remarkable, decorated with silver leaves brought from the Potosi mines and also paintings from the 18th century of invaluable cost decorate the interiors of the church.
After lunch we get ready to get back to La Paz 3.5 hours' drive approximately.
Meals: B/L/-
Accommodation: hotel 3* in La Paz

Day 6: La Paz transfert – Rinconada – Base Camp (4650 m)
After breakfast we start our drive to Plaza de Llamas, it takes about two hours by car from La Paz, we will be met by our muleteers who will carry all the essential necessities on the backs of their mules. The trek commences at a height of 4.500 meters where we will trek progressively to an altitude of 4.620 meters until we reach our base camp on the shores of the beautiful Chiarkhota lagoon, the views of Tuni Condoriri Mountain 5.648 meters is impressive. In the afternoon we can explore the area and see the birds and fauna of this park.
Meals: B/L/D
Accommodation: camping

Day 7: Acclimatizationday (climb up Cerro Austria 5300 m)
From our camping site, we'll begin our trekking in the valley of Condoriri as we continue on towards the summit. It will take us about 1½ to 2 hours to make it to Austria Peak (making it a 3 hour climb overall), steadily climbing in a switchback pattern until we reach the ridge which will take us to the summit. Once at the summit, you'll be treated to striking views of peaks of Condoriri Range, the left flank of Condoriri Peak with its glacier, and on a clear day across to Huayna Potosí. You'll find that the hike is not difficult; many consider it to be an excellent climb for acclimatizing prior to tackling other peaks.
The descent shouldn't be any more than 3 hours back to our camping site.
Meals: B/L/D
Accommodation: camping

Day 8: Base Camp – Summit Pequeño Alpamayo at (5370 m) – Base camp
We begin this day with an early breakfast at 01:00am and around 02:00am we leave towards the Pequeño Alpamayo (5.370m.). The first part through a rocky path that do not require the use of crampons, yet after 1 ½ hours of walking we reach the glacier and from this point we use the crampons, ice axes and ascend with our guide on ropes. The central part of the glacier is a bit difficult, going through the peak of Tarija at 5.300m 2 hours after the initiation of our ascent. After a short descent we approach the Pequeño Alpamayo, 80meters of technical climbing with a slope of 55 ° to reach its peak await us, and after another 2 hours we will attempt to reach its summit, after this effort, we will get back to base camp, along the same route.
Meals: B/L/D
Accommodation: camping

Day 9: Base Camp – Rinconada – transfer La Paz
We start with a good breakfast to recharge our energies, then we will need about 1 ½ hours trek and 2 hours by private vehicle will bring you back to La Paz.
Meals: B/L/-
Accommodation: hotel 3* in La Paz

Day 10: Rest day in La Paz

Meals: B/-/-
Accommodation: hotel 3* in La Paz
Day 11: Transfer Refugio under a mountain of Huayna Potosi - Trekking up to Refugio - Campo de Rocas (5150 m) (3 to 4 hours).
An early departure from La Paz brings us straight up to the heights, along our trip we will observe Milluni a ghost village, once we arrive to base camp we will have our lunch, and after a break, we start our ascent to "Campo Alto", the route is well marked and leads to an evident moraine edge where we will find our lodge at 5.1500m. After a short break we begin to check and verify our mountain gear. We will eat early and try to get some rest in order to be refreshed when we commence our climb to the summit, on the following day.
Meals: B/L/D
Accommodation: Mountaing lodge at high camp

Day 12: Climbing starting to climb 1-2 hours a night. Huayna Potosi, the Summit (6088 m) - Descent to Refugio Campo de Rocas, descent to base camp Refugio. Transfer to the hotel in La Paz.

After a very early breakfast (around midnight) we will begin heading up the glacier, aiming towards the east face and arriving at the Pala. We then continue all the way to the top arriving at the summit of Mt. Huayna Potosi (6080 meters), after about six hours of ascent. Once at the top we'll be able to enjoy breathtaking panoramic views of the Andes Mountains and the sun rising to the east. After a while we start descending arriving once again at "Campo Alto", and then on to base camp where our vehicles will be waiting to drive us back to La Paz.
Meals: B/L/-
Accommodation: hotel 3* in La Paz

Day 13: Rest day in La Paz
Meals: B/-/-
Accommodation: hotel 3* in La Paz

Day 14: Breakfast at the Hotel. Transfer to the airport.
Meals: B/-/-
Accommodation: not included

Price: U$D per person
U$D 1.500 Base 4 clients
*For other price ranges, please contact the email: info@pukinatravel.com

Services included in the prices:
8 nights in a 3 * hotel in La Paz (base double occupancy)
1 night in a 3 * hotel on the island of the Sun
3 nights of camping
Full meals during the expedition, according to the day by day description: B=breakfast/L=lunch /D=dinner
1 night in Refugio on Huayna Potosi
Mountain equipment on Huayna Potosi (ropes, etc.)
Common camping equipment: 3 season tents, dinning and kitchen tents and tableware.
Bilingual guide for the trip
Luggage transport with porters or mules, we recommend to not exceed 15kg p/p
Cooks expedition
Local English speaking guides for climbing (1 for 2-3 clients)
Transfers by boat on Lake Titicaca
Trekking and Cultural guide
Plastic Mountain boots, crampons, ice axe, harness, and mountain helmet.
Not included:
Travel accident and health insurance
International flight to La Paz
Travel luggage and Travel cancellation insurance
Not mentioned food (restaurant) and bottled drinks
Personal Spending
Personal camping and climbing equipment ( sleeping bag, snow glasses, appropriate clothes, personal medicines )
Tips
Extras not specificaly mentioned in the program description.