Adventure 4x4
3d2n Salar de Uyuni Shared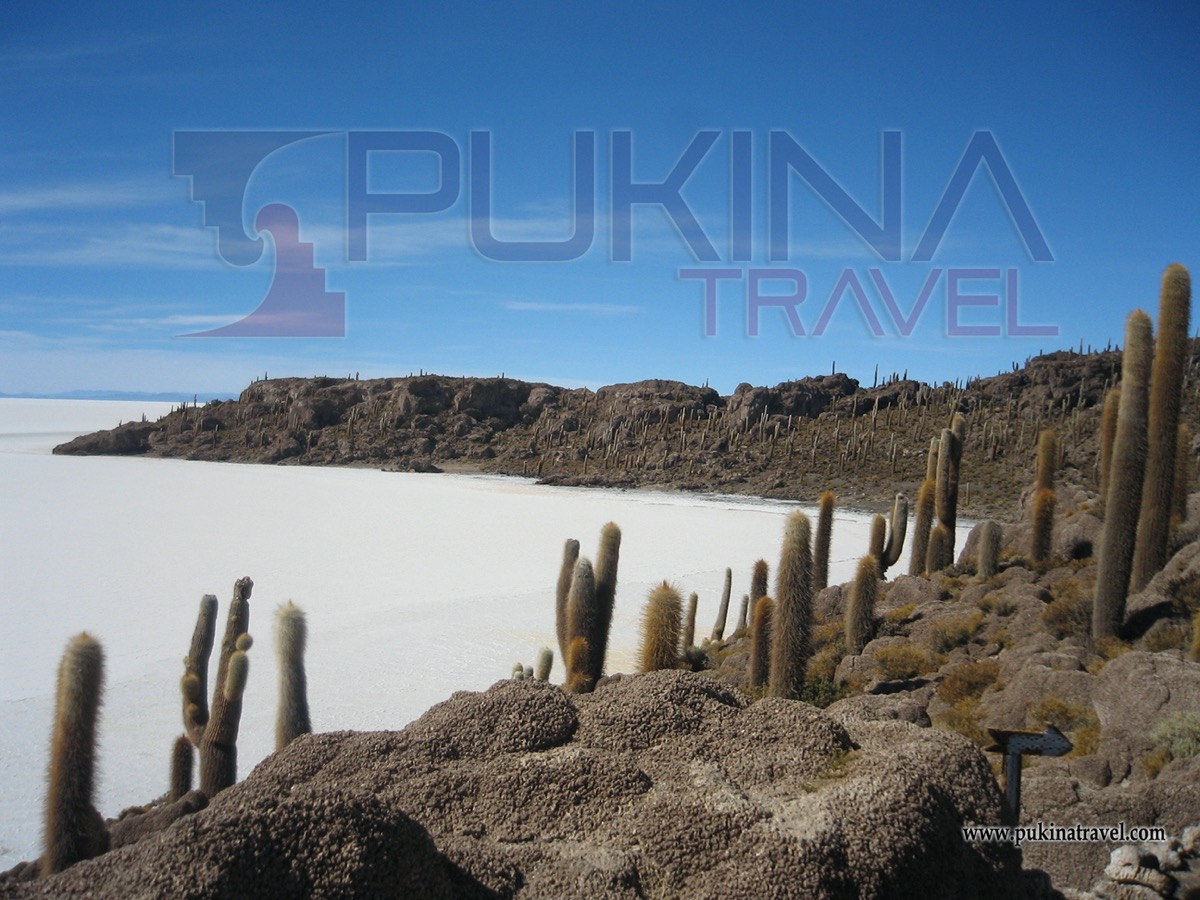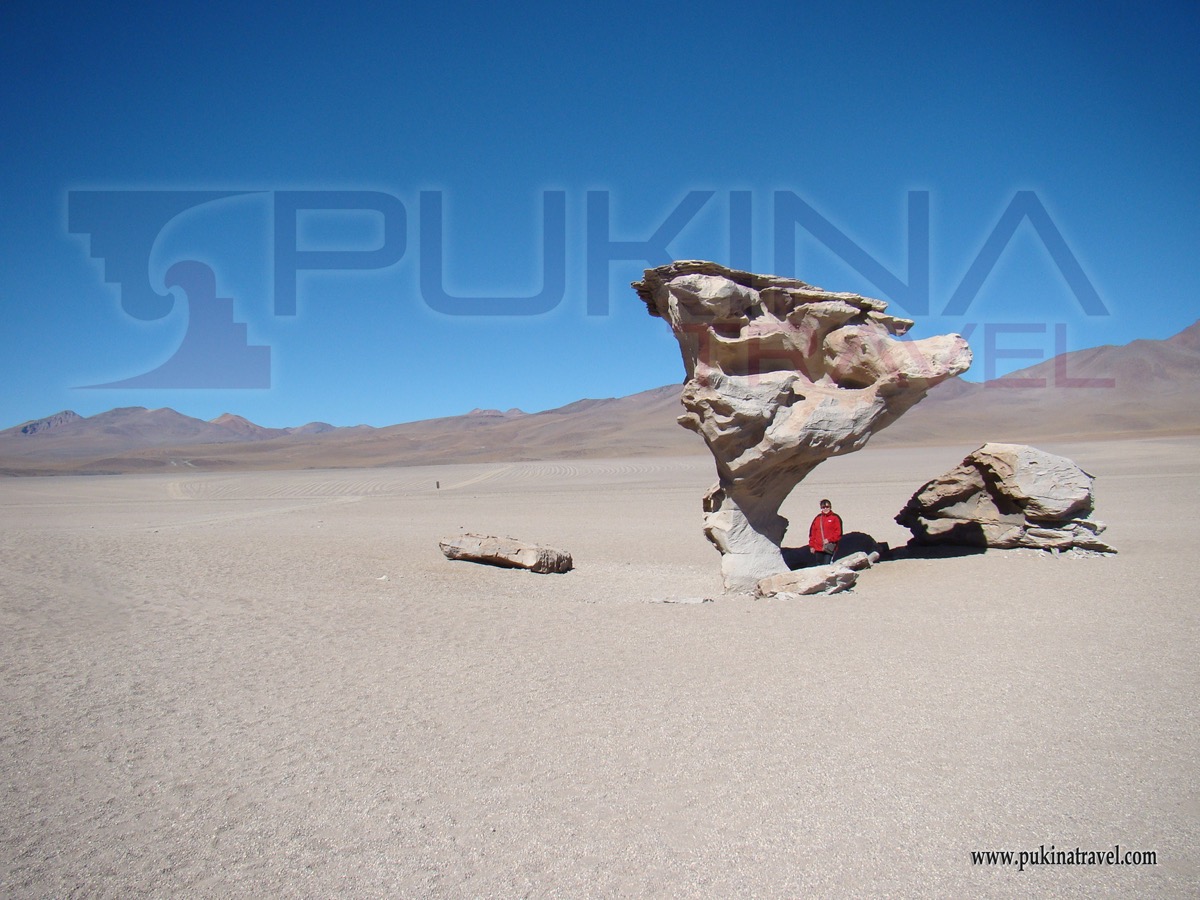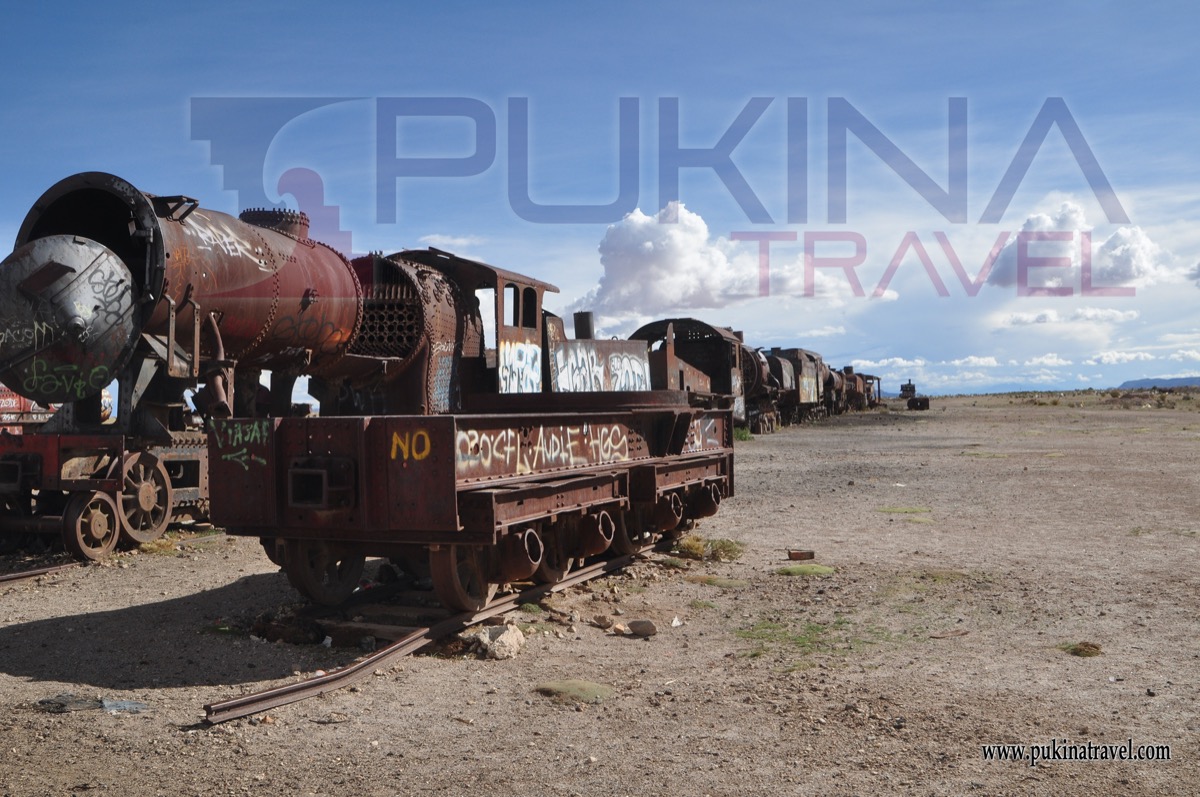 3 Días
|

Lodging
|

Transport
|

Feeding
3d2n Salar de Uyuni Shared
HIGHLIGHTS:
One of the most wonderful regions in Bolivia.
The biggest salt plains of the world with more than 10.000 km2.
Nominated as the "marvel number 1" by international magazines.
The perfect place to enjoy evenings and surrealist landscapes.
Enjoy thermal waters, views of the geysers, and other volcanic activity.
Home to flocks of pink flamingos. Colourful lagoons.
South of Bolivia, we find out one of the marvels created by the nature, its formation took place after the drying of an immense lake that existed some million years ago in the high plateau, the unique salt plains, with more than 10.000 square kilometres, was nominated as the "Marvel number 1" by international magazines, this region becomes the perfect place to enjoy beautiful evenings and surrealist landscapes.
Day 1 Salar de Uyuni - Inka Wasi Island – San Juan

10:30am beginning of the tours: Visit of: Train cemetery- Colchani village where you will find handicraft workshops and also you can see the salt processing, if you might want to buy typical handicrafts textiles it is a good place. - Visit the world's largest salt flat 10.582 Km2- Salt Water Eyes - visit the former salt made hotel now transformed into a museum – the Inka Wasi island where you can hike through the Cactus Valley 40min. (picnic lunch). Visit the cave of the Galaxies and the pre-colonial Awakisa Cemetery. Arrival to the basic lodge of San Juan or similar with shared room and toilets

(-/L/D)

Day 2 Lipez Altiplano - Mirador Volcano Ollagüe - Desert Siloli - Colored Lagoons
Leaving from the hostel at 7:30 am in order to visit the small Chiguana salt flat where we can appreciate the volcanoes around it, such as the active Ollague volcano, which has an altitude of 5865 meters above sea level. We can see this volcano from its great fumarole viewpoint, continuing the trip we will visit the first Andean lagoon called Laguna Cañapa in this lagoon we will be able to observe flamingos, foxes and vicuñas then we continue to visit the Hedionda Lagoon in this lagoon we will be able to appreciate flamingos and vicuñas we continue to the third lagoon called Laguna Honda here we can observe seagulls, flamingos and vicuñas then we continue towards the great desert of Siloli where we will be able to appreciate its colorful mountains and volcanic rocks such as the Árbol de Piedra "stone tree" then we go to the offices of the Eduardo Avaroa Reserve where we will have to pay the entrance fee to the national park, then we go towards the beautiful Laguna Colorada, to end the day we will arrive to Huayllajara and rest in the shared shelters.
Dinner and overnigh

(B/L/D)

Day 3 Geysers - Hot Springs - Laguna Verde - return to Uyuni

Hrs. 5:30 start of tours: visit to the geysers (fumaroles and boiling mud craters) - Hot Springs (breakfast) – you will see the panoramic Rocks formation in the desert of Daly - Laguna Verde, panoramic view of Volcano Likankaur - (transfer Chile - optional) - return to Uyuni by Laguna Colorada, Villa Mar, Valley of Rocks, Alota, the model village of Kulpina – the reconstructed Church, the colonial town of San Cristobal – arrive in Uyuni at 18:00 approximately (end of services).

(B/L/-)

INCLUDES:
Transportation 4X4 during the tours in Uyuni, in one vehicle 6 clients plus driver
Complete meals during the tour: 2 Breakfasts, 3 Lunch and 2 Dinners
Basic lodge accommodation with shared facilities. 02 nigths
Driver/guide (Spanish speaking)
NOT INCLUDED:
Transportation La Paz - Uyuni - La Paz
Entrance fee Bs. 150 Nationa Park for foreigners and 30bs for Bolivians.
Sleeping bags 5usd per night extra
Bottled drinks
Toiled fees 10bs approximately.
Tips
Transfer to San Pedro de Atacama (Chile)
Extras
UNIQUE PRICE PER PERSON: 990bs
Not included: Bilingual guide service, the driver acts as a guide in Spanish language
During the rainy season, for security of our clients, we don´t visit the Incahuasi Island
Also see this other options: