Climbing
1FD Huayna Potosí, climbing practice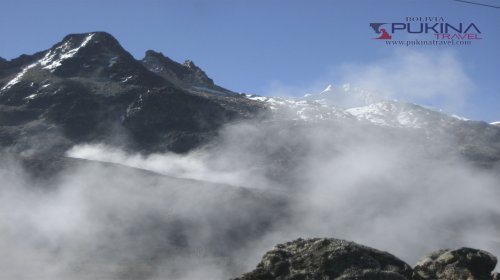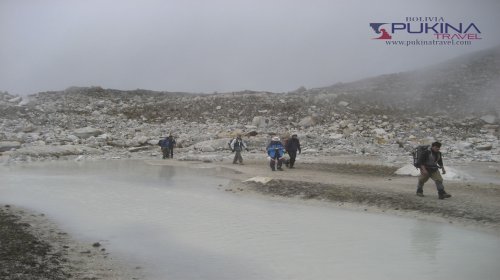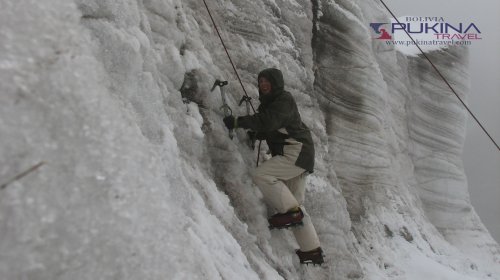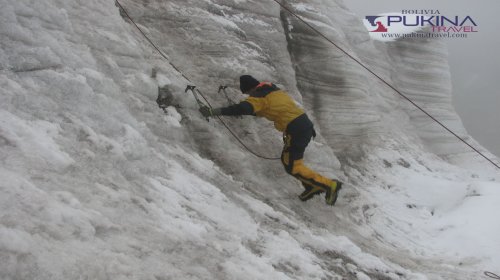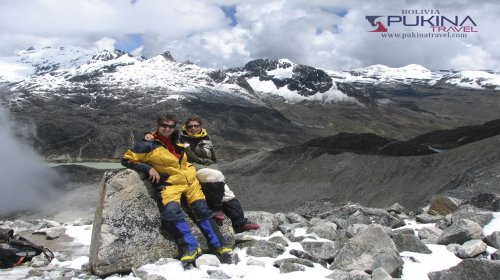 1 Día
|

Transport
|

Feeding
1 FD Huayna Potosí 6.088m, climbing practice
Tourist attractions:
Impressive beauty and easy access.
Magnificent views of the snowy Huayna Potosí, 6088m
A good opportunity to acquire mountain skills in one full day
Visit Milluni´s Ghost town.
Participate in a Ritual Ceremony.
In this program we won´t attempt to reach the top, due to the lack of time, but instead we will acquire mountain skills with the high mountain equipment on the old glacier, our clients will have the assistance of a certified high mountain guide who can guarantee our safety in this activity, in an area free of contamination and close to 5,000m in height.
Itinerary:
Departing at 7:00 am, you begin with a journey through the city of La Paz, to the city of El Alto onto the Altiplano. After a little more than an hour on board of our transportation, we will take break to experience a ceremony meant to offer thanks to the Earth—in the Andes, it is a spirit known as Pachamama—we will also thank the Apus, who are the spirits of the mountains. This ceremony is meant to create protection for all participants of our trip; then we will continue until we reach Milluni's abandoned graveyard at 4,450m.a.s which preserves very peculiar forms in its construction. Currently Milluni is a ghost town, only 34 kilometers of distance from the city of La Paz. In the past Milluni mine was one of the main tin producers almost a century ago, the mining center had about 5,000 habitants.
After almost two hours driving time, we will arrive to the base camp 4700 meters. Then, following our expert mountain guide, we will hike along a mountain path until we reach the old glacier, a place where we will practice sport climbing. It is recommended to have some experience, as it instills confidence and familiarizes the mind to the psychological aspects of high mountain sport; our guide will ensure the participants, using our high mountain equipment from overhead and above the route that we will climb. After the practice and some time for necessary, unforgettable photos, we will return to base camp and then continue by car to the city to the same point where we started the day.
Price per person from 190bs /27usd base 8 clients
Please contact us at this email to discuss budget: info@pukinatravel.com or WAPP: +591-73088333
Included in the program:
Round trip in private transportation with biosafety equipment.
Specialized mountain guide
Assistant guide per 9th client
Feeding
Mountain equipment: Crampons, hiking boots, gaiters, harness, ice axe, harness and mountain helmet.
Not included and recommended:
We recommend: Warm clothing, rain clothes or poncho, comfortable walking shoes, sunglasses, wide-brimmed hat, small backpack and 1 bottled water, permanent use of a face mask, except for the walk and during the climbing practice where the recommended distances will be kept.
Extras.