Favorites
2d1n Sajama Park National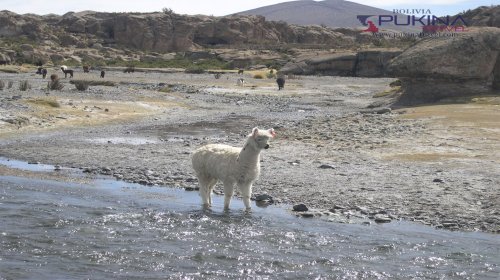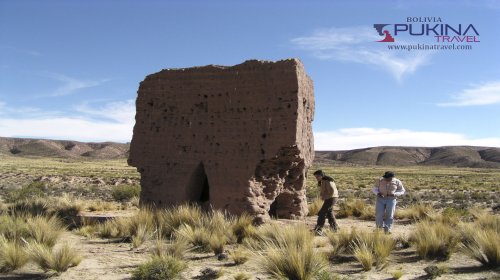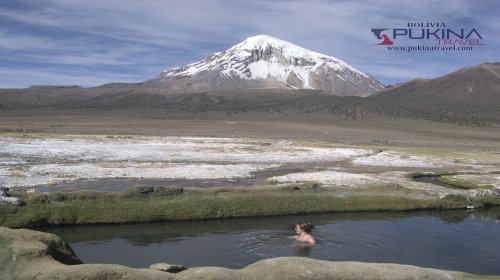 2 Días
|

Lodging
|

Transport
|

Feeding
2d1n Sajama Park National
HIGHLIGHTS:
Imposing views of the second highest volcano in the world 6542 m.a.s.l
Plenty of photo opportunities of the perfect snow-caped peaks Parinacota and Pomerata.
Enjoy thermal waters, views of the geysers, and other volcanic activity.
Chance to see the wild vicuñas, ibis, and perhaps the Andean ostrich-like rheas.
Located in the Department of Oruro, on the border of Chile, it is part of the Western Mountain range and it is characterized to be a volcanic area. In the park we find the snowy Sajama volcano, considered as the highest in Bolivia 6542m. This area of the high plateau protects the highest "queñua" forest (Polylepis Tarapacana). The park is particularly rich in cattle rising, it is home of a very significant population of Alpacas and Llamas.

Day 1: La Paz – Iglesia de Curawara – Parque Sajama

Departure from your hotel in the city of La Paz, on the way we will visit the Church of Curawara located in a small town, to visit its beautiful chapel, unique for the presence of several colonial paintings, on the walls inside the temple. On the way before reaching the Sajama National Park, we will observe ancient Aymara tombs of the ancient inhabitants of that region where many of these are kept in good condition. After 6 hours of travel we will arrive at the national park, accommodation is in a refuge. In the afternoon we will explore the Huayña Khota lagoon to see the local fauna, we will find some birds such as ibis, seagulls, and flamingos as well as vicuñas, llamas and with luck the Andean ostrich.

Day 2: Sajama Park – Geysers – Thermal waters – La Paz

Early in the morning aboard our vehicle, we will begin to explore the enchanting places around the national park, and we will approach the geysers area where we will find volcanic activity, fumaroles and bubbling water in several of the natural pools, later we continue heading to the hot springs for a healthy bath in the healing waters, then we return to La Paz. On the way we will enjoy lunch before arriving in the city of La Paz. Transfer to your hotel.
*Prices: Please contact us at this email: info@pukinatravel.com in order to discuss budget.
Included in the tour:
Private transport round trip
English speaking guide.
Complete meals during the trip
One night of lodging of Sajama village
Entrance fee to the National Park.
All the activities according to the description
NOT INCLUDED
Personal equipment (warm clothes, sun glasses, sun lotion)
Bottled drinks
Tips
Extras, not described in the program