Trekking
1 FD Charquini and Emerald lagoon, hiking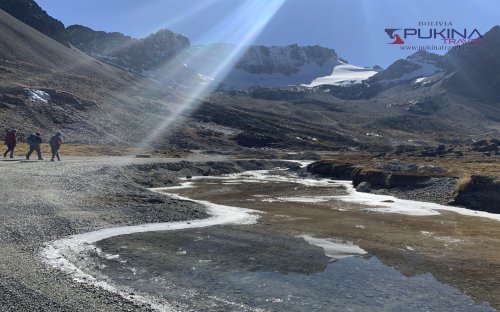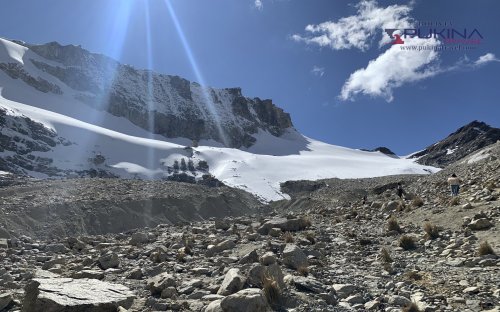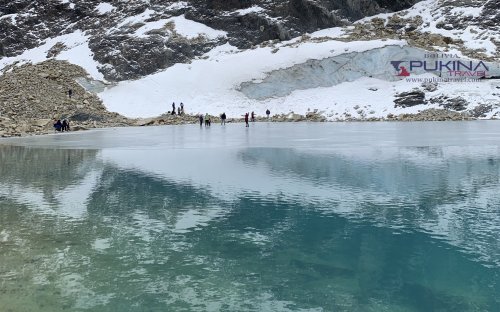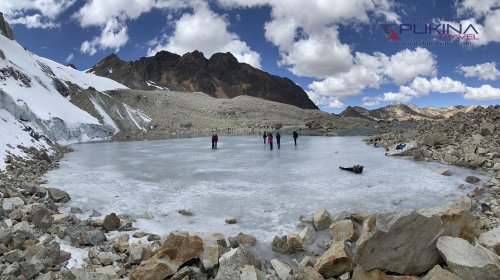 1 Día
|

Transport
|
HIKKING, CHARQUINI GLACIER
DETAILS:
REGION: Cordillera de los Andes (La Paz).
DURATION: One day tour.
DEPARTURE: La Paz City (from your hotel)
HEIGHT: 5000 to 5400 meters above sea level.
ACTIVITY: Moderate walk - Landscaping - Adventure - Hiking
Description
ONE DAY TOUR
We leave at 07:00 hours, we start our trip towards the Huayna Potosí base camp mountain 4.700m, in order to reach the Charquini glacier, this tour invites us to go hiking in the area of ​its base camp. And it is one of the favorite acclimatization destinations for adventurers seeking to conquer higher peaks.
In order to arrive to the beginning of our hiking to the snowy Charquini, we will drive about 45 kilometers from the city of La Paz, on the way we will make some stops to take pictures of the mountains and the characteristic habitat of the high plateau, on route the ghost town also awaits us, we will visit its old and a picturesque Aymara cemetery where the remains of local miners rest; We will take a hike of approximately 1.5h one way to approach the Esmeralda lagoon at the foot of the snowy Charquini, we will have the opportunity to walk with the accompaniment of our professional guide so as not to take unnecessary risks, after returning to the base, time to enjoy our snack, afterwards we will return to La Paz, on our way back, we will make stops to see and photograph the colored lagoons of Milluni, approximate arrival time in La Paz 3:00 p.m.
DURATION: 8 hours approximately
WHAT TO BRING:
-Mountain jacket (we recommend windbreakers).
-Cap or hat
-Sunglasses (essential).
-Sun Cream
-Winter gloves
-Hat and scarf
-Trekking boots
-Complete warm clothes. Better if it is waterproof.
-Chocolates
-Water
- Change of clothes "to change in case it rains"
-A raincoat
Price per person based on 4 clients: 200 bs each.
For other price ranges, contact us at: info@pukinatravel.com or give us a call at the Whatsapp: 73088333
THE TOURS INCLUDES
* Visit Esmeralda Lagoon
* Visit Historical Cemetery of Milluni
* Recreational activities in the snow
* Visit to the apacheta.
* Tourist transport round trip
* Guide throughout the tour
* Soat insurance
* Photo and videos of all tours without editing
DOES NOT INCLUDE
* Entrance fees Bs. 10.-
* Meals
* Extras not mentioned