Favorites
1fd death road, biking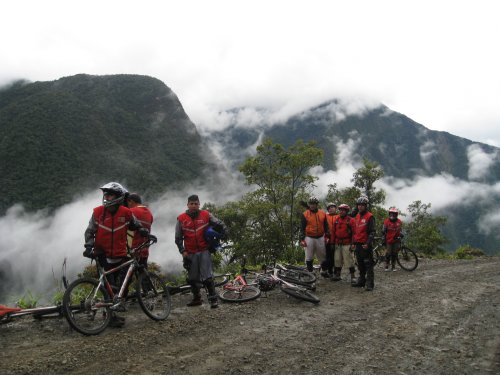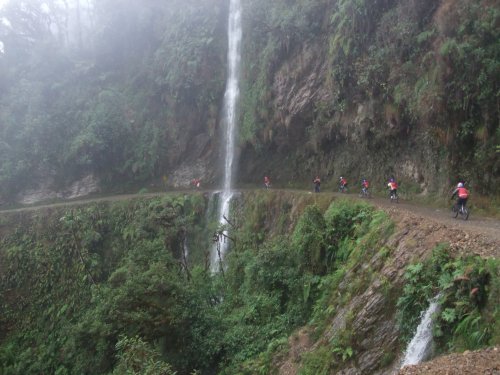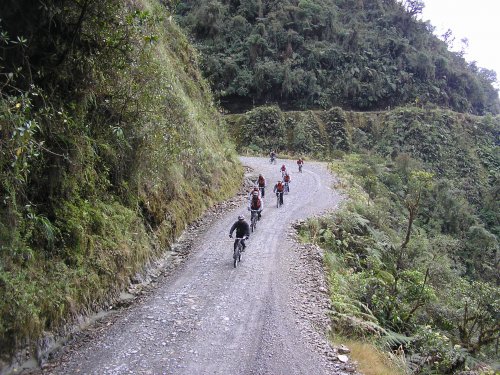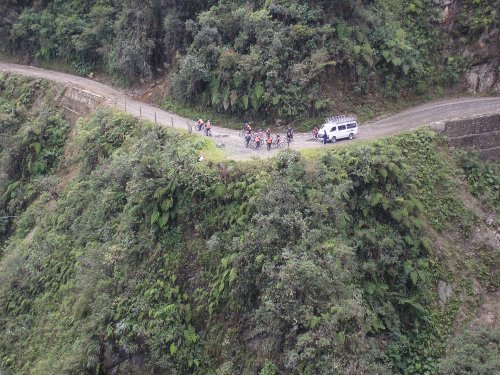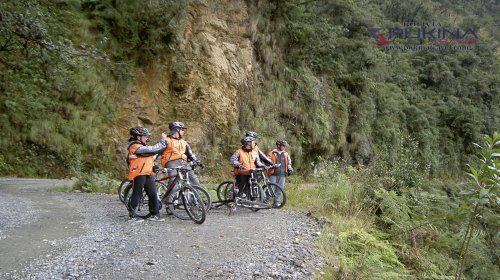 1 Día
|

Transport
|

Feeding
Biking, death road
Highlights:
Incredible scenic variety and a spectacular descent of more than 3,600m/11,800 feet, from snow-covered high-altitude plains and mountain ranges down to the steaming Amazonian Jungle. Part of the ride is on the dramatic and scenic "World's Most Dangerous Road," named by the Inter-American Development Bank in 1995, and locally known as "The Death Road" or "Camino de la muerte!".
64kms (40 miles) of downhill riding with only a few small uphill's and a couple of flat bits!
Recommended to:

Confident beginners to experts, average fitness and above, and in particular, those looking for a long, world-class, downhill mountain bike ride.
ITINERARY
07:30 to 08:00 am, Pick up from your HOTEL and depart to the CUMBRE
09:30 am, breakfast in LACUMBRE
10:00 am, the downhill by bike will begin, the first part is an asphalted section from LA CUMBRE to UNDUAVI (previewing guide instruction)
11:00 am, Rest in UNDUAVI (25 Bs Entrance fee)
11:30 am, Snack in CHUSPIPATA
12:00 am, Begin the downhill, second part gravel CHUSPIPATA-YOLOSA
13:00 pm, Arrival to the second check point SAN JUAN (25 Bs Entrance fee)
14:00 pm, Arrival to the last check point CERRO ROJO
14:30 pm, Arrival to YOLOSA, end of the route
15:00 pm, Buffet lunch, showers and swimming pool At Villa Verde Eco-resort
16:30 pm, Return to La Paz on the new road
19:30 pm, Arrival to La Paz at Prodownhill office
20:00 pm, End of the Service.
Prices per person:
With full suspension system: 480bs (shared service) + 100bs in private basis with 2 clients or more
With Hard tail Bicycle system: 380bs (shared service)
Included:
Full suspension TRANSITION bottle rocket bike or hard-tail 27.5 TOTEM inspiron bike, Bilingual Guide. Equipment: cycling helmets, cycling gloves, two snacks, water, coca cola, buffet lunch, transportation, all support, free T-shirt, photos and short videos .
Not Included:
50 Bs Entrance fee and extra drinks in the bar or hotel.