Trekking
1 FD Tuni Condoriri and Pico Austria, hiking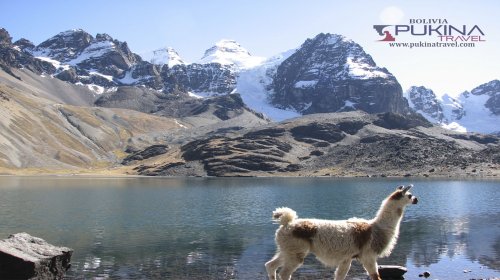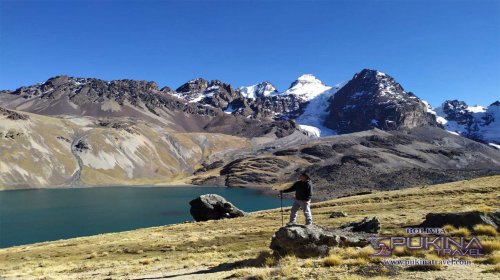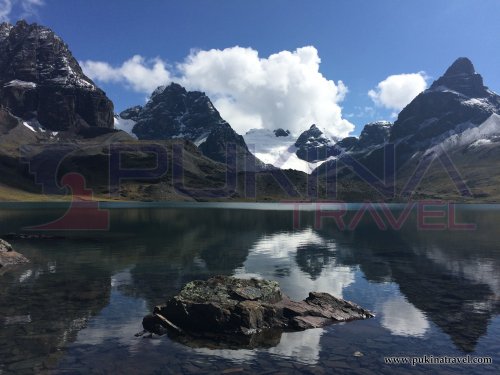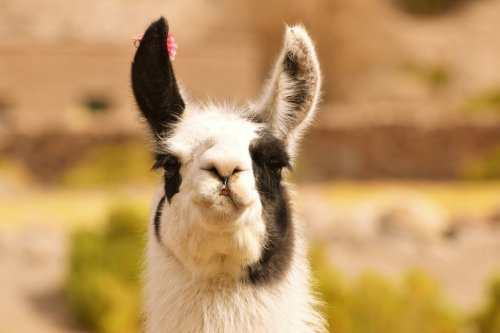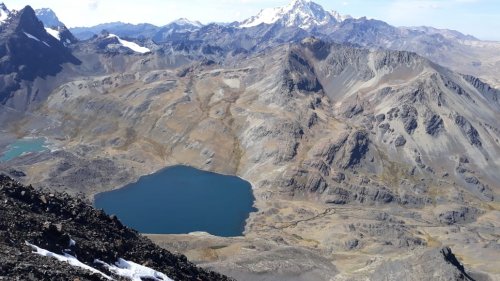 1 Día
|

Transport
|

Feeding
1 FD Tuni Condoriri y Pico Austria, hiking
Tourist attractions:
This is a great one day option, visiting the beautiful Condoriri National Park and Chiarkhota lake
Imposing views of the exceptional Tuni Condoriri Mountain, that is shaped like a Condor with both wings extended.
Isolated landscapes with spotless lakes and fascinating Andean fauna like gulls, ibis, Andean Geese, wild ducks and Llamas.
Enjoy a pollution-free environment, with countless views for nature lovers.
Stunning views from the 5,000m of the pass of Pico Austria for walkers with acclimatization and good physical condition.
This hiking is definitely fascinating for the ascent to completely solitary mountains; the silence of the mountains is only disturbed when passing llamas break up the ice underneath their hooves, creating small trickles that eventually wind their way down to Lake Titicaca.
From the heights on a clear day, the reflection of the highest navigable lake in the world is observed, we are accompanied on our walk by the presence of llamas, some alpacas and smaller animals such as vizcachas, small lizards and birds such as seagulls as well as wild ducks.
In this program we offer two options to choose from.
DETAILS:
REGION: Cordillera de los Andes (La Paz).
DURATION: One day tour.
DEPARTURE: City of Peace. (Pukina Travel office)
HEIGHT: 4300 - 4700 – 5000 meters above sea level.
ACTIVITY: Moderate walk - Landscaping - Adventure - Hikking
Itinerary:
Both programs start at at 07:00 a.m. your guide and driver will pick you up from your hotel, the journey in transport takes approximately two and a half hours until the start of the walk near the hamlet of "La Rinconada", following our guide we will progressively ascend to a height of 4,600mts where an impressive view of the snowy Tuni Condoriri awaits us with its 5,648mts, the mountain rises imposing and looks like a Condor shape, with its wings extended, time to rest and take photos, after enjoying the landscape, we will have a group recreational activity, then we begin the return following the same path to the place of the beginning of our walk, where our transport awaits us to return to La Paz. For this option the walking time is approximately 5-6 hours.
For the trekkers decided to conquer the pass of Pico Austria 5000m, they must reach the height from the valley of Condoriri as we continue on towards the summit. It will take us about 1½ hours to make it to Austria Peak (making it a 3 hour climb overall), steadily climbing in a switchback pattern until we reach the ridge which will take us to the summit. Once at the summit, you'll be treated to striking views of peaks of Condoriri Range, the left flank of Condoriri Peak with its glacier, and on a clear day across to Huayna Potosí. You'll find that the hike is not difficult; many consider it to be an excellent climb for acclimatizing and enjoy great views from the altitude.
We will spend about 3 hours to our camp site. From this point 1 hour and halfway through, where our vehicle is waiting for us to return to La Paz. For this option the walking time is approximately 8 hours.
Please contact us at this email to discuss budget: info@pukinatravel.com or WAPP+591 73088333
Included in the program:
Professional accompanying guide
Private transport for our group
Hot drinks
All entrances and permits
Tips / gratuities (optional)
Botiquín de primeros auxilios
Not included and recommended:
Warm clothing, rain poncho (during the rainy season), comfortable shoes, sun glasses, wide-brimmed hat, small backpack and 1 bottled water
Extras