Climbing
3d2n Kunturiri 5.760m, climbing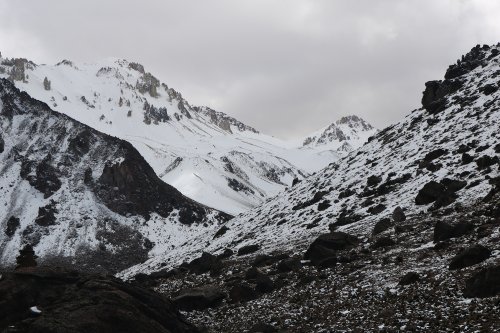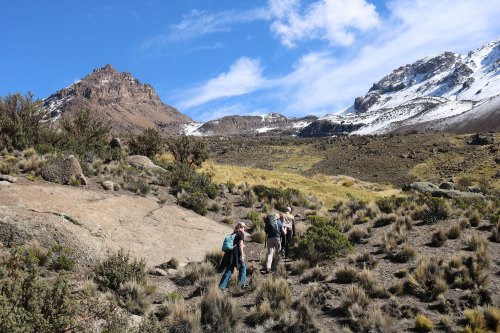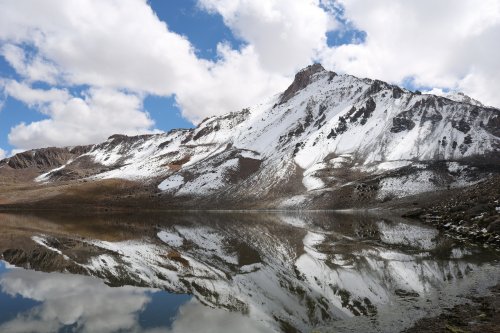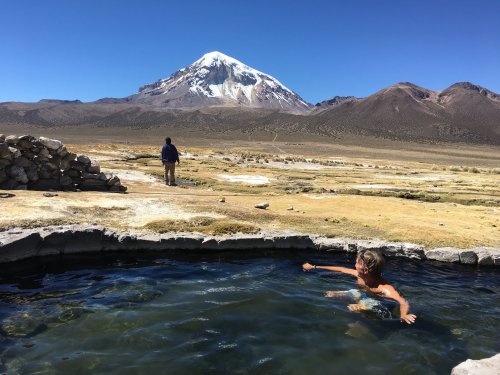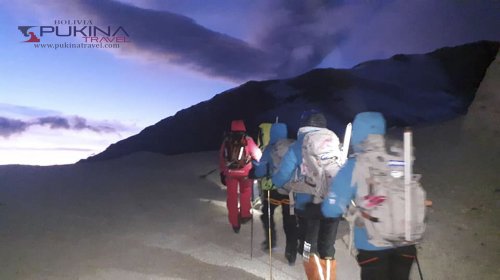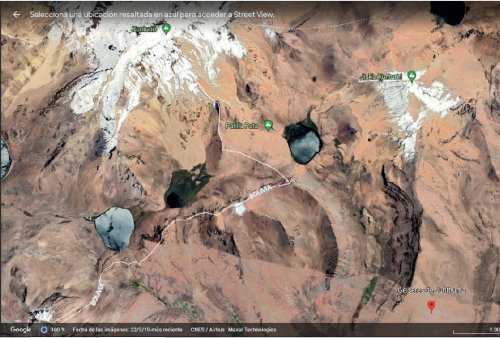 3 Días
|

Lodging
|

Camping
|

Transport
|

Feeding
Kunturiri 5.760m, climbing
Technical facts:
Length: 3 days 2 nights
Height difference: 1490m
High camp I: 4,950m
Top II: 5760m
Start height of the expedition is in the Sajama Park at 4.270m
Technical difficulties: Moderate
Highlights:
Accessible ascent to Kunturiri 5,760m
Beautiful landscapes of the high altitude lagoons with emerald greenish tones
Enjoy landscapes surrounded by Geysers and hot springs
The Kunturiri (in Aymara kunturi condor, Hispanicized spelling Condoriri) is a volcano in the Andes on the border of Bolivia and Chile, which rises 5,762 m.a.s.l. The Kunturiri complex is made up of three separate stratovolcanoes, generated by both effusive and explosive eruptions. The ascent is moderately difficult and prior acclimatization to the altitude is recommended.
Itinerary:
Day 1: La Paz-Sajama Park (4,270m)
Departure from La Paz in private transportation, on the way we will visit the Church of Curawara, located in a small town, in order to visit its beautiful chapel, unique for the presence of several colonial paintings in the walls inside the temple. Then we will arrive at the Sajama National Park, 6 hours of travel, in the afternoon we enjoy the hot springs and return to the lodging.
Food: lunch and dinner
Night: In a hostel in the town of Sajama.
Day 2: Trekking towards the high altitude lagoons - high camp 5.030m
After breakfast and on board our vehicle we will approach to "juntuma area" our muleteers and their mules will be waiting for us to carry most of our climbing gear and meals. At this point we start our journey to the high camp. On the way we will observe two beautiful lagoons, Khasiri at 4,865m and Sorapata lagoon at 4950m, close to the Chilean border. We will spend some time enjoying the beautiful views and birds such as crane sand seagulls. After a break we resume the trek until we reach the high camp at approximately 5,030m. The landscape rewards our effort, the color of the mountains in brown and shades of yellow shows the presence of sulfur.
Meals: breakfast, lunch and dinner
Night accommodation: Camping
Day 3: Attempt to reach the top - Return to base camp, Sajama - La Paz
We start our ascent very early and after approximately 3-4 hours we will reach the 5,760m summit, after enjoying a beautiful spectacle, we will return to the base camp where our transport awaits us. Then we start our return trip to the city of La Paz.
Food: breakfast and lunch
Night accommodation: not included
Included in the program:
Round trip private transportation
Mules or horses to carry most of the luggage (it is suggested to limit the weight to carry 6 kilos per person).
Climbing equipment (mountain helmet, crampons, gaiters, harness, ice ax and mittens).
Common climbing equipment: ropes, carabineers, stakes, ice screws.
Certified professional mountain guide
Tasty fresh meals during the expedition
One night in a rustic mountain lodge, Sajama
One night camping
All meals during the expedition.
All permits and tickets.
Not included in the program:
Warm clothing, sunglasses, personal hygiene items
Mountain boots, sleeping bag (optional to rent)
Medical and/or evacuation expenses, health insurance, evacuation costs
Charges ocurred as a result of delays or changes to your itinerary beyond the control of Pukina Travel, we recommend having insurance that covers unexpected costs.
Tips /gratitudes
Bottled drinks, alcoholic beverages
Entrance fee to the national park, church of Curahuara and thermal pools
Extras
Prices: Please contact us via email: info@pukinatravel.com or to the Whatsapp: +591-73088333