Favorites
1d Tiwanaku, archeological site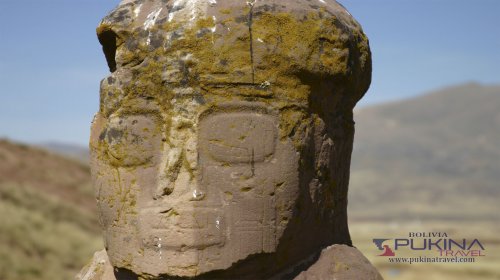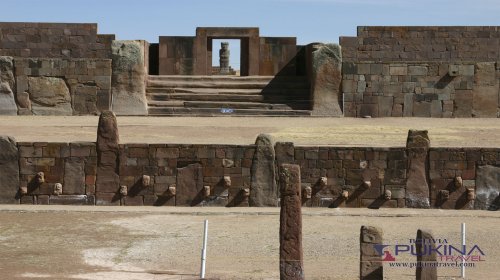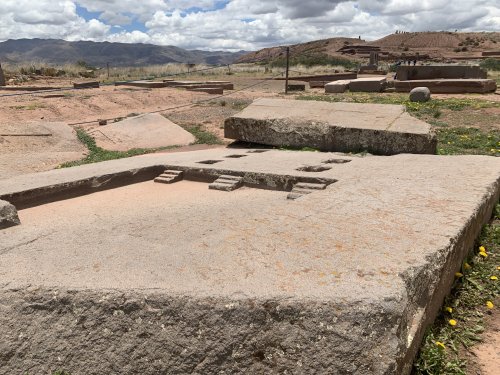 1 Día
|

Transport
|

Feeding
1d Tiwanaku, archeological site
Hightlights:
Pre-Inca Ruins (1,500 BC), 72 km from La Paz. Archaeological Capital of Bolivia.
Visit of the semi-underground Temple, Kalasasaya, La Puerta del Sol, and the regional museum.
Stones with more than 132 tons of weight, used in the construction of the Temples of Tiwanaku.
Due to its astronomical situation, it is considered a ceremonial and religious center.
Among the pre-Columbus villages, the millennial Tiwanaku is, without doubt, the one that has plenty of secrets regarding its origin and mysterious final. Inca culture as well as the first Spaniards who arrived, only saw remains of majestic temples, pyramids and palaces whose stony presence surprised their heart.
Located 72 km (44 miles) west of La Paz, near the south-eastern shore of Lake Titicaca, its megalithic ruins belong to one of the most important civilizations prior to the Inca Empire. Tiahuanaco or Tiwanaku is believed to be the ceremonial center for a pre-Inca civilization (1.580 BC to 1.200 AD, and represents one of the greatest architectural achievements of pre-Inca South America. The archeological site were listed as a UNESCO World Heritage Site in 2000, Tiwanaku's location between Lake Titicaca and the dry highlands provided a great environment for agricultural farming, making it a desirable base for the Tiwanaku. The ancient people developed expanded farming and agricultural techniques, invaluable to their civilization's growth, Tiahuanaco continued to grow between AD 600 and 800, spreading from northern Argentina and Chile through Bolivia to the south of Peru, making them the most important regional power in the southern Andes.
Little is known about it mysteriously disappeared around 1100 AD. Visit the archaeological site and museum with your guide. Return to your hotel in La Paz for the evening.
The tour includes the visit of the following sites:
KANTATAITA - This is a kind of stone model, architecturally carved in a single block of stone of 15 tons, displaying a similar building to that of Kalasasaya temple.
AKAPANA - This is a pyramid-shaped construction of seven stepped terraces. Most temples where astronomically oriented toward the four cardinal points. It is an immense construction whose base was recently excavated.
SEMI-SUBTERRANEAN TEMPLE- The semi-subterranean temple is adorned with transfixed limestone sculptures, representing human bean heads worked in calcareous stone. Inside of the temple you one can observe the Kontiki monolith.
TEMPLE OF KALASASAYA - Considered to be a solar temple, apparently this temple's purpose was to indicate the chance of seasons, inside it is possible to see some monoliths representations such as: El Fraile, Ponce and the well-known Puerta del Sol, carved in a single block of granite stone 3 meters high and 4 meters wide, with an approximate weight of 10 tons.
PUMA PUNKU - It means Gate of the Puma, apparently it was a pyramid-shaped construction, built on three platforms, and the stones of this place are remarkable for the size and the harmonious line designs, fine carved stones of even 132 tons weight.
TIWANAKU´S REGIONAL MUSEUMS - In this local museum are exhibited some of the most important collections from the area. Among them are beautiful ceramics, lithic and metallic pieces, and artifacts made of bones.
PRIVATE SERVICE
PRICE PER PERSON, BASE 2 CLIENTS: 50USD
INCLUDED:
Private transportation.
Specialized guide.
Visit the main archeological area, local museum and Puma Punku temple
Lunch
NOT INCLUDED:
Entrance fees (100bs pp for foreigners and bs. 15 for bolivian tourist with ID.)
Extras
Contact us to request your quote at the email: info@pukinatravel.com or WAPP+591 73088333