Trekking
5d4n Cordillera - Inca Trail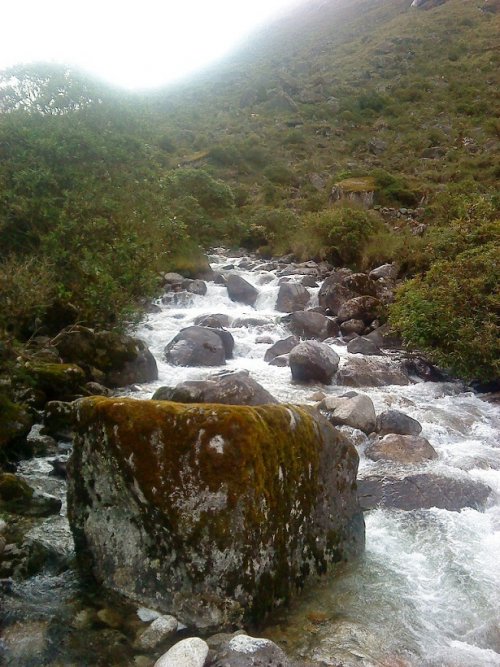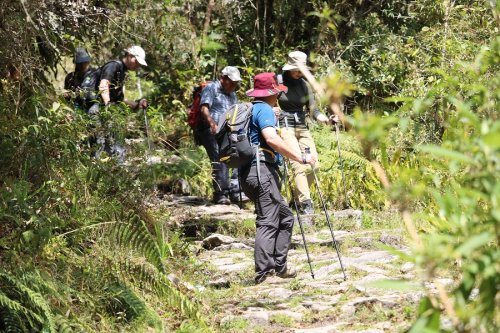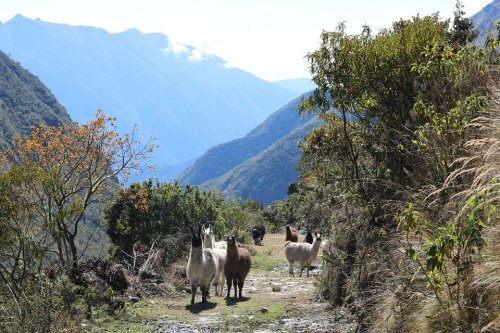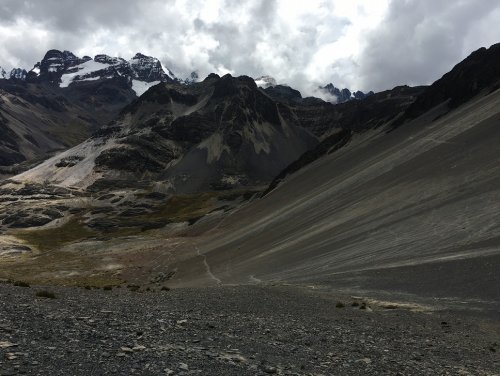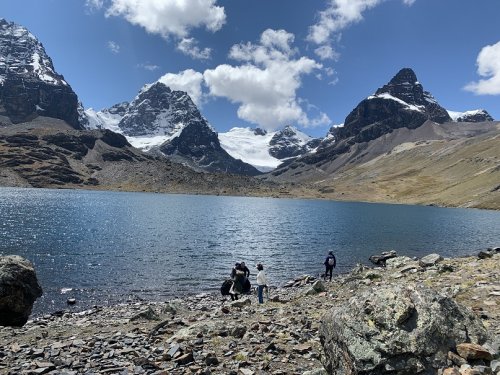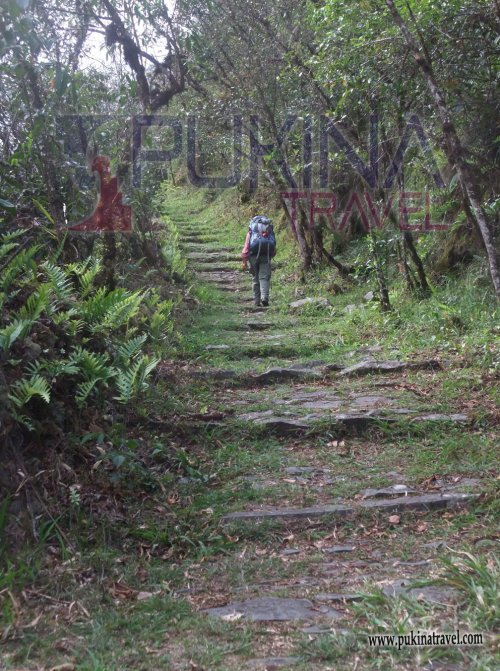 5 Días
|

Camping
|

Transport
|

Feeding
5d4n Cordillera - Inca Trail
Highlights:
This trek departs from the snow-capped mountains and fresh air descending in search of the ancient pre-Columbian roads which lead us to the hot and exuberant tropics. This long trekking, has an impressive drop of 3,300 meters and allows you to experience the great variety of ecosystems and incredible landscapes
Day 1 - La Paz - Botijlaca - Uma Palka (3800m/12,467ft)
We leave early from La Paz for a 2 ½h drive which takes us to the village Botijlaca (3830m/12.566ft) in the Zongo valley. Here our team porters are waiting for us and after having loaded the mules we start with a 3-4 hour climb along the Tikimani (5519m/18,107ft). Before we start our descend towards Uma Palka, we cross a mountain pass at 4600m/15,092ft. Arriving at Uma Palca where we set up our camp for the night.
Day 2: Uma Palka - Zanja Pampa (3850m/12.631ft)
From Uma Palka we continue on the slopes of the Cerro Mathilde (5000m/16.404ft) in order to reach the Laguna Chiar Khota (4550m/14,928ft). After this small ascend we walk down for 2-3hrs until we reach Zanja Pampa where we set up camp.
Day 3: Zanja Pampa - Chukura - Challapampa (2900m/9,514ft)
We continue our trek on the slopes of the Cerro Picacho Popusani for around 3 hours before we arrive at the Laguna Khota Kuchu. From here we head towards the Estancia Chukura to rejoin the part of the Inca path better known as the Choro. These paved pre-Colombian paths take us to the small village Challapampa. The humidity, the heat and lush vegetation are now part of our surroundings. We install our camp at the banks of the river Chukura.
Day 4: Challapampa - Choro - San Francisco (2000m/6,562ft)
Our surroundings are getting greener. While we descend we reach a subtropical zone, mixed with heat, altitude and vegetation before arriving at the village Choro. A few kilometres more take us to the village San Francisco where we set up camp.
Day 5: San Francisco - Chairo – La Paz (1300m/4,265ft)
In the morning we'll cross the river Kuskap before climbing the "the ascend of the devil" to reach the village Sandillani. Around 13h00 we arrive to the small village Chairo (1300m/4,265ft) where a car awaits us to bring us to Coroico a buzzing village in the midst of the Yungas.
In order to get your budget, please contact the email: info@pukinatravel.com or via Whatsapp: +591-73088333
INCLUDES:
Exclusive transport from La Paz to Chuñavi - Chulumani La Paz.
English speaking guide
All meals.
Camping gear, good quality four season tents and foam mattresses.
Duffle-bag
Porters for the gear and meals. Please limit the weight to 8 kilos per person
NOT INCLUDED
Personal equipment of toiletries
Head lamp
Sun glasses, mosquito repellent
Sleeping bag. (Option for rental 40usd for the whole trekking tour)
Insurance of any type
Bottle drinks
Tips/gratuities (optional)
Extras not mentioned