Adventure 4x4
1fd Uyuni salt flats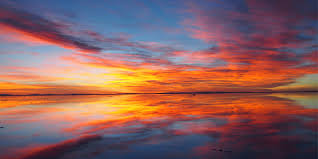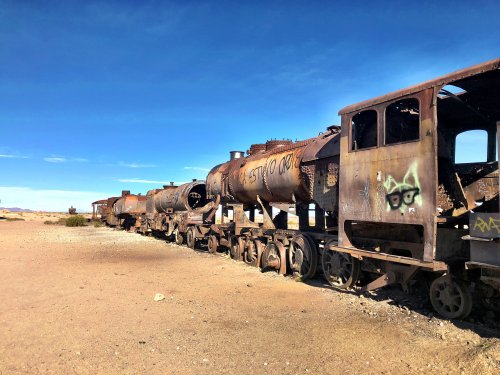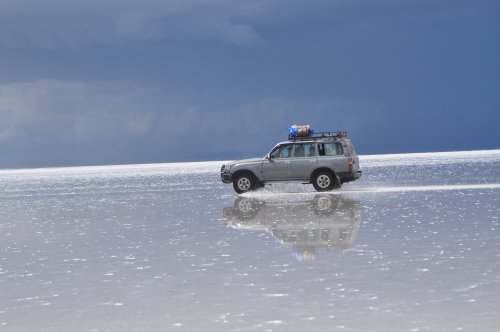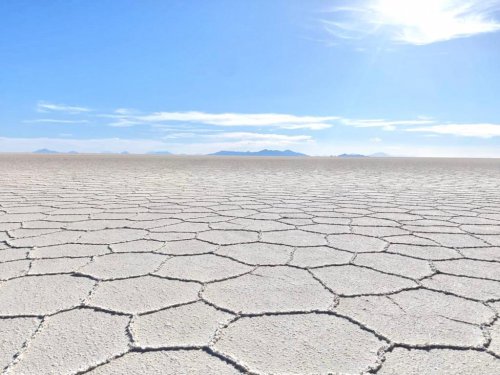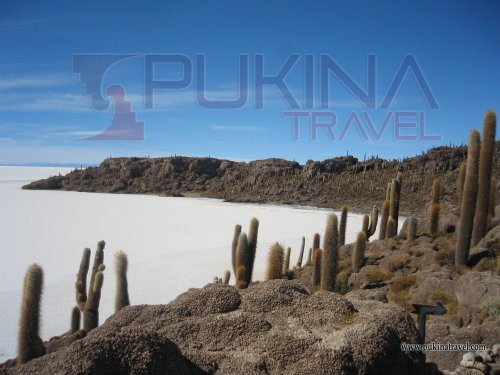 1 Día
|

Transport
|

Feeding
1FD Uyuni salt flats
UYUNI - COLCHANI - INCAHUSI ISLAND – UYUNI
The tours starts and ends in Uyuni
Itinerary:
We start the adventure at 10.30 am, from our office in Uyuni, visiting the Uyuni Train Cemetery in order to see the first trains in Bolivia. We will visit the small town of Colchani, to see traditional llama wool and salt crafts. We will continue towards the great Uyuni salt flat, located just 15 minutes away from the town of Colchani to travel the white extension of salt, where we will also visit the "Ojos del Salar" and a Museum of pieces made of salt The museum was built with blocks of salt. Then we will visit the Dakar monument, a monument where visitors of different nationalities leave the flag of their country and it constitutes a multicolored attraction. Then we will have time enough to take pictures of the attractions. Time for lunch; then we continue our journey of about 80 kilometers towards Incahuasi Island, before arriving at this destination we will have a photo session with surrealists, taking advantage of the immensity of the salt flat, then we will arrive at the famous Incahuasi Island, attractive for its giant cacti and for being a Natural viewpoint of the Salar de Uyuni, we will spend about two hours at the site and we recommend that you do the walk of approximately 40 minutes (optional), to reach the top of the island, on the walk you will be able to observe rock formations of Petrified Coral. To end our adventure we go to the end of the salt flat to watch the sunset, later on we will be arriving in Uyuni at the bus station.
SCHEDULE:
Starting point – Meeting at our offices
Departure - 10:30 am
Duration - 9 hours (approx.)
Arrival point - Office (Centro Uyuni).
Arrival - 19:30 (approximately) at your hotel or place to coordinate.
Price of the fd tours per person: 200bs /30usd
THE TOUR INCLUDES:
All-terrain vehicle with a maximum of 6 clients + driver
Professional driver
Meals: Lunch with vegetarian option
First aid kit.
DOES NOT INCLUDE:
Entrance to the Incahuasi Island bs. 15 for bolivians and bs. 30 for foreigners.
Cost of entering public toilets bs. 10 on the way
Transportation La Paz - Uyuni - La Paz (additional cost: 300bs per person, with comfortable bus, with bathroom, Wi-Fi and heating) leaves at 21:00, arrives at 07:00 and Uyuni leaves at 21:00 and arrives at 07:00
Transfer from or to the airport
WHAT TO BRING:
Sun protection, lenses with UV protection, sunscreen, wide-brimmed hat (during the day the salar acts as a mirror and the solar radiation is intense)
Chocolates, fruit or your favorites ones
Extra bottled water
Toilet paper
Personal medications
Warm clothes, coats, gloves, hats (it is cold in the afternoon, after sunset)
Note: During the rainy season it might not be possible to visit the Incahuasi Island