Trekking
3d2n Choro trail, trekking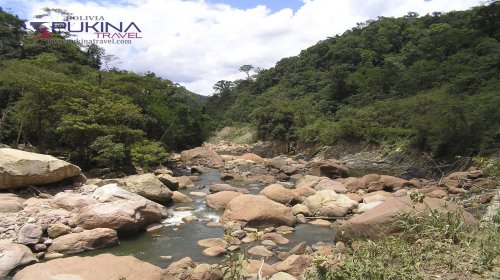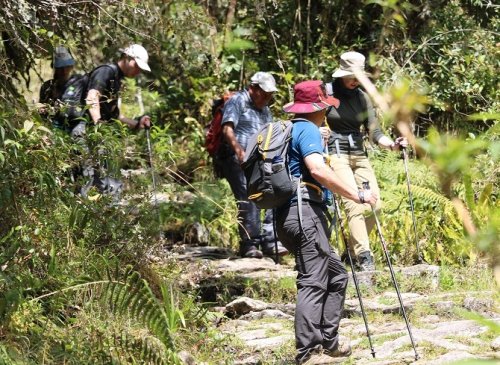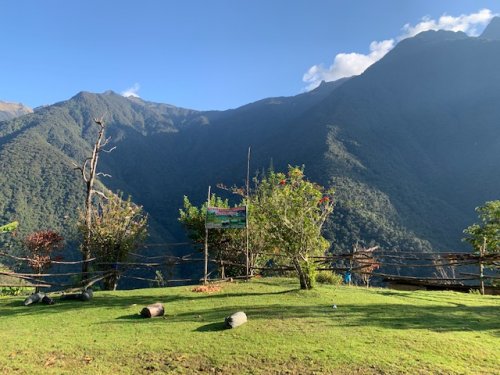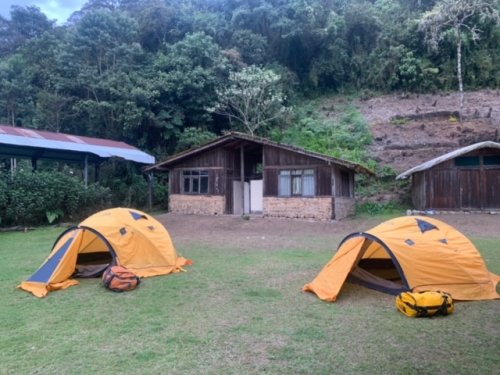 3 Días
|

Camping
|

Transport
|

Feeding
3d2n Choro trail, trekking
HIGHLIGHTS:
The most popular trekking which links the high plateau with the humid lowlands.
Cobbled trails zigzagging down to the area of Coroico.
Pristine waterfalls and suspended bridges.
Reach an altitude of 4.874m and descend to 1.274m
It is one of the best treks, in terms of pre-colonization conservation. 30 % of the trek is on a cobble-stone laid street, which presumably was built in the pre-Inca era, in order to link the High-Plateau with that of the Yungas valleys.

This pre-Columbian trail is one example of the Tiwanaku and Inca cultures' skill, to build paved roads that linked the mountainous high plateau with the sub-tropical Yungas area. Many rivers that spring from The Andes pour its waters into the great Amazon River. In the trek, we will witness a variety of birds, pendulous bridges and exotic flowers.

Day 1: Chucura 3,695m- Challapampa 2.800m - Buena Vista 2.276m

07:00am You will be pick up from your hotel , with your guide a private transportation we first drive towards "La Cumbre" the pass at 4700m, we will stop to observe the characteristic fauna of the plateau, llamas and alpacas, as well as gulls flying over the dam and water carriers that are considered good luck; then we continue with our transportation to the beginning of the trekking in the village of Chucura 3695m, from this point onwards we start our descent into a lower and more vegetated area, passing by several pre-Columbian buildings. After 6 -7 hours trekking and 15km of trekking, you´ll reach the small town of "Buena Vista" 2276m our campsite.
Meals: lunch and dinner

Day 2: Buena Vista - Sandillani

Today we start our walk after a well-deserved rest, equipped with lighter clothes. The path is still well preserved and it is up-and-down and shows the creativity and skill of the Tiwanaku culture, in the era before the arrival of the Incas. These trails were used to connect different ecological systems bringing products to upland subtropical areas, maintaining an active trade. Across bridges over rivers of clear water which are tributaries of the Amazon system. In the afternoon the vegetation becomes denser as you enter the cloud forest, along the way you will see plenty of wild flowers as well as great views. After 6-7 hour trekking and 13.5 km of trekking, we will reach the village of Sandillani 1971m our campsite.

Day 3: Sandillani 1.971m– Chairo 1.274m

Today the area becomes wet and the vegetation more abundant. The path built defies geography, going down winding turns; there are cascades of water that are used by locals for consumption and agricultural work. Along the way you will see subtropical banana palms and coffee plantation, some butterflies and tropical birds; after 3 hours and about 8 km walk approximately, we reach the end of our trekking and arrive to the small village of Chairo 1274m, where our vehicle awaits us, returning us to La Paz, by the asphalt road 3.5 hours' drive, transfer to your hotel.
Prices: Please contact us at info@pukinatravel.com or WAPP +591 73088333 to request your quote according to the number of participants.
INCLUDED IN THE PROGRAM:
Private round trip transportation for our group.
Two person tents, and mattress
Mules or porters for the camping equipment and meals
Complete food during the trekking
Payment of camping and fees
Trekking guide
NOT INCLUDED:
Personal equipment
Travel backpack
Sleeping bag
Cold weather jacket
Sunglasses, repellent, personal hygiene items
Tips for our staff (optional)
Everything that is not specified under "included in the program"
Travel insurance
Extras
WE RECOMMEND
Bring 1 liter of water the first day
Long sleeve shirts
Rain poncho or raincoat
Mosquito repellent
Hiking boots with good footprint
Flashlight with extra batteries
Sunscreen
Plastic bags
Binoculars.